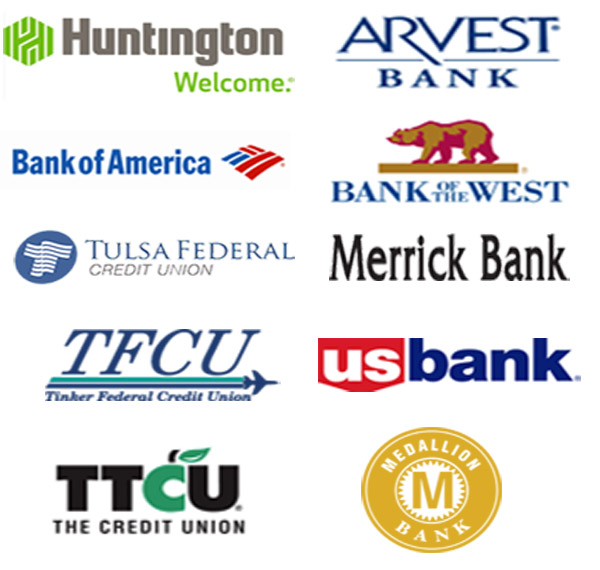 RV Financing in Claremore, OK
We offer a full-service business office to help assist our customer's with financing, extended service agreements, tire protection, road-side assistance plans, and other great programs. We have strong partnering power with some top-notch national lending institutions, offering the most competitive rates and financing options available.
Whether you have good or bad credit, we will work with you to get the best financing available for your new or pre-owned RV. We offer fast approvals, low rates, and no hidden fees!

Our lenders offer affordable payments with terms available of up to 240 months. In some cases payments may be deferred up to 90 days.

USA Travel Care offers a choice of coverages for your Motor Home, Travel Trailer, 5th Wheel, Pop-up or Slide-Out Camper. You can choose the level of protection designed for your RV lifestyle.
Nationwide Coverage including Canada
Toll Free Claims Service
Unlimited Number of Claims
Ability to Transfer Upon Resale

Gap coverage allows you to expect the unexpected.
Protection from large unexpected financial obligations incase of total loss
Pays deficiency from insurance settlement to loan payoff
Pay insurance deductible up to $1000
Protects your credit rating and savings
Provides peace of mind

Repair or Replacement (tire and/or wheel)
Road Hazard (nails, glass, potholes, rocks, etc)
Zero Deductible
Transferable Coverage
Direct Payment to Repairer
New and Used Vehicle Plans

Interior Protection from: Interior Stains, Microbes & Germs, Odors from Mold & Mildew
Exterior Protection from: Hard Water Etching, Bird Drop Etching, Loss of Gloss, Bug & Insect, Road Salt & De-Icing Agents and Headlight Yellowing (including with RV+)